มิถุนายน 25, 2012
UNESCO-L'OREAL International Fellowships Programme for Young Women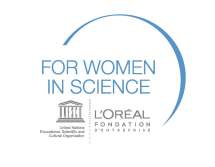 The UNESCO-L'ORÉAL fellowships scheme focuses on UNESCO's premise that people are the world's greatest resource and that innovation and excellence, especially among the young women community, deserve to be supported and encouraged through the concerted efforts of the international community. The award of the fellowships constitutes a key strategy through which impetus is being given to the enhancement of the role of women in devising scientific solutions to problems confronting humankind in the twenty-first century.
Applicants (maximum four from each applying National Commission) must meet the following general criteria:
The National Commission must endorse all applications. UNESCO cannot entertain applications from individuals.
Candidates must be 

no more than 35 years old

. Thus, applicants born before 1 January 1978 will not be considered under this programme.
Preference will be given to candidates already possessing at the time of application a Ph.D. degree (or equivalent) in the field of the life sciences. However, candidatures from students pursuing studies/research leading to a Ph.D. degree (or equivalent) will also be entertained.
Only candidates with the necessary qualifications, who demonstrate outstanding intellectual promise and personal qualities, will be considered under this programme.
Candidates must be proficient in reading and writing the language of instruction in the proposed country of study.
Applicants must be in good health, both physically and mentally.
The UNESCO-L'Oréal International Fellowships are designed to identify and reward fifteen deserving, committed and talented young women scientists, from all over the world, active in the field of life sciences. With a view to ensuring that a balanced geographical representation is made, a maximum of three young women, from each of the five geo-cultural regions of the world, will be awarded fellowships.Candidates must already be engaged in pursuing research at the doctoral or post-doctoral level in one or allied fields of life sciences including 
biology, biochemistry, biotechnology, agriculture, medicine, pharmacy and physiology. In its selection, the jury accords preference to research protocols that respect animal welfare. Proposals in the area of cosmetics research are NOT encouraged; preference is given to non-cosmetic research.
Projects involving animal models (i.e. experimentation using vertebrate laboratory animals) are rejected, and proposals in the area of cosmetics research are NOT encouraged; preference is given to non cosmetic research.
Deadline: July 15, 2012