กันยายน 20, 2012
ทุนปริญญาเอก USM Global Fellowship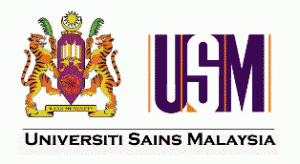 ทุนปริญญาเอก – USM Global Fellowship  เริ่มดำเนินการโดย YB Dato' Seri Mohamed Khaled Nordin รัฐมนตรีว่าการศึกษาระดับสูงของมาเลเชีย เพื่อส่งเสริมให้นักศึกษาที่มีความรู้ความสามารถสูง ในต่างประเทศทั่วทุกมุมโลก เข้ามาศึกษาในหลักสูตรปริญญาเอก (ศึกษาเต็มเวเวลา)  ในหลากหลายสาขาวิชา ที่ Universiti Sains Malaysia ซึ่งหลักสูตรดังกล่าวจะปิดรับสมัคภายในวันที่  31 ตุลาคม 2555
USM Global Fellowship was launched by YB Dato' Seri Mohamed Khaled Nordin, Ministry of Higher Education Malaysia on 30 July 2012 to ensure a bright future for Malaysia through attracting bright talents from all parts of the world to come and study their PhD at USM.
This fellowship is an indication that Malaysia is ready to acknowledge and celebrate knowledge and experience with the world. The USM Global Fellowship aspires to enhance nation building, synergise global talents, and to boost a greater knowledge society through the global talents we've engaged.
The USM Global Fellowship is open for application to all nationalities across the globe who aspire to pursue full time Doctoral studies in various research fields with Universiti Sains Malaysia (USM).
Eligibility
All nationalities not exceeding 40 years of age on the date of application.
Not a recipient of any financial support or sponsorship from any organisation or education institution.
Excellent health condition
Academic Qualification
Category 1 : Bachelors Degree Holder
Obtained a First Class (Hons) Bachelor or CGPA ≥ 3.67 from any recognised, local, or foreign universities. Applicants with First Class (Hons) or with CGPA ≥ 3.67 may be eligible to be directly admitted as a PhD candidate (terms and conditions apply) ; or
Category 2 : Bachelor and Masters Degree holder
Obtained a Bachelor's Degree with CGPA ≥ 3.50 from any recognised local or foreign universities, and
Obtained a Master's Degree (Course Work / Mixed Mode) with CGPA ≥ 3.50 or by Research Mode from any recognised local or foreign universities.
Priority will be given to candidates with the following credentials:
Good communication skills and proficient in English is an added advantage

A minimum score of 550 in TOEFL (Test of English as a Foreign Language), or
A minimum score of 6.0 in IELTS (International English Language Testing System)

Proof of article publications in refereed journals.
Possess good leadership skills with good personality traits.
Fields of Study
All postgraduate programmes offered by USM.
The Fellowship covers
Academic  Fees
As charged
Non-recurring Fees

Registration
Personal bond

As charged
Allowances

Return economy flight ticket

As charged
One off
RM2,000.00
One off
RM3,000.00
RM1,000.00
One off
RM3,000.00
One off
RM2,000.00
One off
The maximum duration of this fellowship is 36 months (6 semesters), subject to Universiti Sains Malaysia's terms and conditions.
Recipients will be
expected to study in Universiti Sains Malaysia and complete their studies within a maximum of 6 semesters.
required to serve with USM for 3 years upon completion of studies if offered.
How to Apply:
Download application form here
Submission Guidelines:
For submission of application by courier
Dean,
Institute of Postgraduate Studies
Universiti Sains Malaysia
11800 USM, Penang
MALAYSIAFax: +604-653 2940
For submission of application by e-mail
 Please save the completed application form as an MS Word document with both your name and the Fellowship's acronym in its file name. Example: If your name is Ahmed Abu, name the file "AHMED_USMGF.doc" as appropriate.
All proof and documents should be scanned and compressed

Please e-mail to [email protected]

This fellowship is open for application from  01/08/12 – 31/10/12
ที่มา http://www.ips.usm.my/index.php/financialAssistance/uSMGlobalFellowship