กันยายน 10, 2012
HKUST funded PhD Position for international student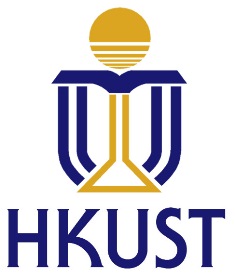 Hong Kong University of Science and Technology (HKUST) มอบทุนให้นักศึกษาต่างชาติเรียนต่อปริญญาเอก ด้านวิศวกรรมโยธา (Civil Engineering) ประจำปี 2013
Hong Kong University of Science and Technology (HKUST) funded PhD Position for international students in Civil Engineering, Hong Kong 2013
Study Subject(s):    Civil Engineering
Course Level:    PhD
Scholarship Provider:    Hong Kong University of Science and Technology (HKUST)
Scholarship can be taken at:    Hong Kong
Eligibility:    This is a call for candidates with a bachelor degree and masters in civil engineering or (equivalently) a diploma in civil engineering, who wish to pursue a PhD degree in Civil Engineering at the HKUST. Students from around the world to pursue doctoral studies in Hong Kong are invited.
Scholarship Open for International Students:   Yes
Scholarship Description:   One PhD position is available at the Civil and Environmental Engineering Department at the Hong Kong University of Science and Technology (HKUST) under the supervision of Dr. Elias Dimitrakopoulos. The research topic will be in the area of bridge engineering and structural dynamics. The Civil and Environmental Engineering Department at the HKUST is young and dynamic, and is one of the most creative and most innovative, Civil Engineering Departments in universities in the region. Our faculty and facilities are recognized internationally and rank among the very best in the world. In addition, our School of Engineering has been consistently ranked among top 20 in the world according to the Times Higher Education Supplement.
Funding:    The studentship will be approximately HK$13,600 per month tax free. The selected applicant should be able to start no later than January 2013.
How to Apply:    Applications should consist of a letter of application explaining your reasons for applying for the position and your initial thoughts on the research area, a detailed CV (including expected or actual degree class), together with the names and contact details of two academic referees who can be contacted prior to interview. The aforementioned documents should be sent by email to [email protected] (Dr. Dimitrakopoulos).
Scholarship Application Deadline:    30 September 2012